Stories of Strength
Patient Testimonials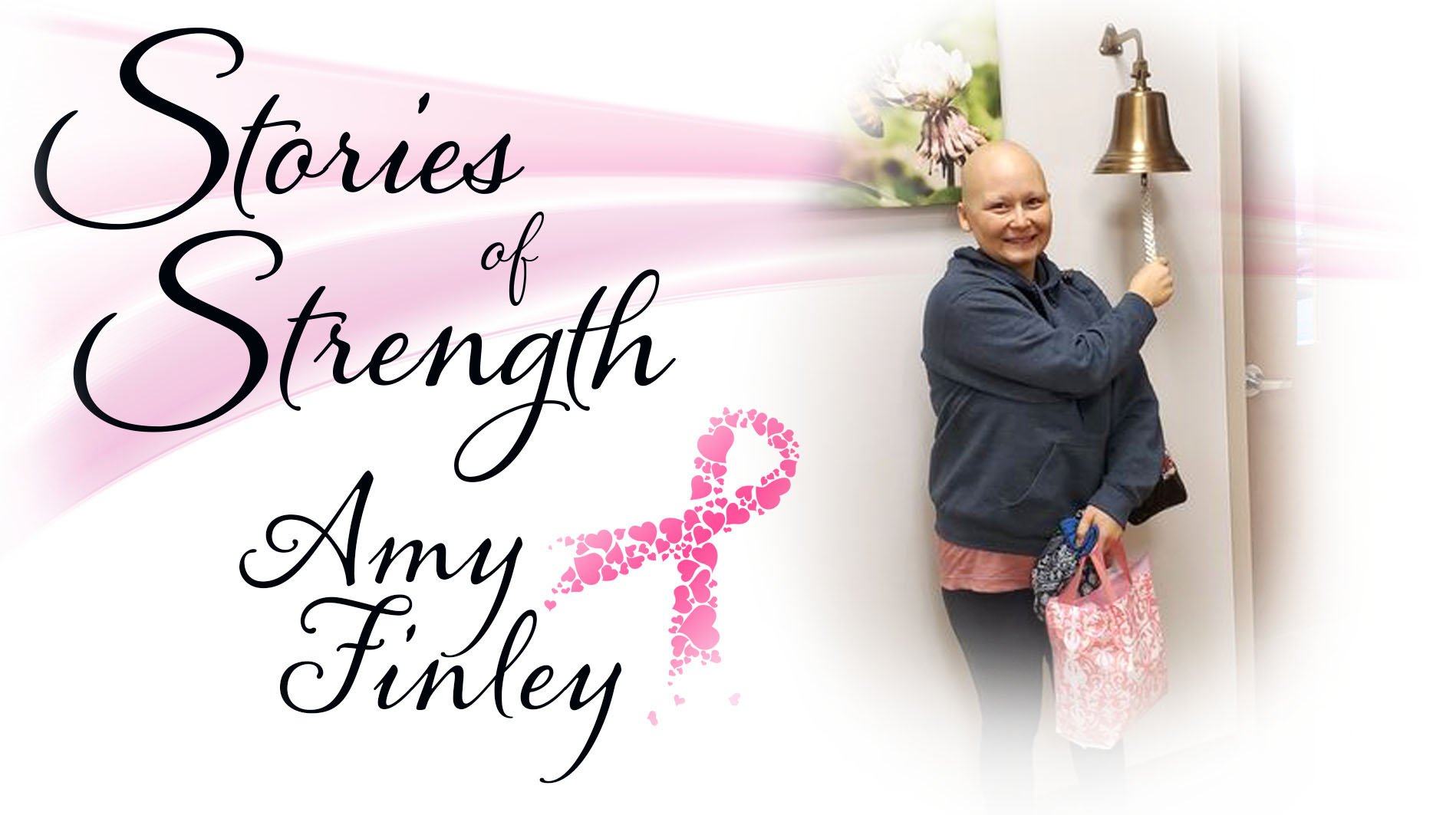 Hi, my name is Amy Finley. I was diagnosed with stage 2b, grade 3 aggressive Triple Negative Breast Cancer on May 5, 2020. I still cannot believe it is real. I had a "weird spot" that I was not worried about. It didn't feel like what I had always been told to feel for. It was bigger some days and others, I could barely feel it.
After a couple months, my husband pushed me to get it checked out, just to be on the safe side. I'm 39 years old, wife of 12 years and mother of 3 young children. Cancer does not run in my family and I have always been very healthy. Why did this happen to me? Since the day that I received my diagnosis, I met with my oncologist, Dr. Shakir, did a whole lot of scans/tests, got a port, and started chemo on May 15.
I'm sure that you can imagine how scary all of that would be, but it was very hard emotionally this year especially with it being right in the middle of COVID. It has been a VERY long 5 months, but I am proud to say that on September 28 I finished chemo! I got to ring the bell and had my amazing nurses and Dr. Shakir there to celebrate with me. Even better, I was surprised by family and friends in the parking lot with a bell so that they could also celebrate with me.
What a wonderful feeling to have that behind me and now I am on to a mastectomy surgery later this month and hopefully a very good report from pathology. I still cannot believe that this happened to me, but I am so very grateful that I got it checked out when I did. I was not even to the age for my first mammogram and I'm sure glad I didn't wait. If you feel a something different, get it checked out. Ladies, get those mammograms!
---